News/Photo
Meeting with Timbalan Ketua Setiausaha (Kewangan) of Health Ministry
As a follow up from the engagement session of the Mekanisme Ketelusan Harga Ubat, the TKSU, Dato Sri Norazman Ayob invited MAPS to have a separate session to discuss several matters. MAPS board members who were avaiable and two other CEO's of member companies attended the meeting. Several staff of the Health Ministry who are stakeholders in the session also attended the discussion on 1 September 2023, 4.30pm, MAPS had a fruitful dialogue with TKSU and team on various issues:
Tender lost out to higher bidders
Penalty imposed on tender too high
Shelf life limit imposed on APPL tender items too high
Expedite generics registration

Launch of New Industrial Master Plan 2030

MAPS participated in engagement on the New Industrial Master Plan in 2021 at the MITI, together with many other industries. The result of multiple engagements formed the basis for the New Industrial Master Plan. This was launched on morning of 1st September 2023 by the Prime Minister, Yang Amat Berhormat Dato' Seri Anwar bin Ibrahim at the Ministry of Investment, Trade and Industry. The launch was also attended by several cabinet ministers including the Minister of Health, key government officials and industry leaders.

The speech by the Prime Minister is availabe online. Some other documents have been shared with members through our WhatsApp group.

Pooled Procurement (Public + Private) Engagement

MAPS participated in Sesi Libat Urus Inisiatif Perolehan Ubat-Ubatan secara Bersama (Pooled Procurement) Awam dan Swasta on 17 Aug 2023, chaired by Pn Siti Aisah Binti Bahari, Director of Bahagian Dasar & Perancangan Strategic Farmasi, KKM from 2:30pm to 4pm. 7 Items were chosen to be under this voluntarily pooled procurement scheme as a start. Model 3 Group Contracting was chosen as the preferred method moving forward from the initial 4 models. Please refer to the emails sent out by the secretariat to understand this better.


Medicine Price Transparency Mechanism Engagement

MAPS was invited to the Medicine Price Transparency Mechanism Engagement with Deputy Secretary General (Finance) of MOH and PSP on 31 July 2023. This was held at the Auditorium of the Ministry of Health at Kompleks E, Precinct 1, Putrajaya. MAPS presented our views and are in agreement to disclose wholesale prices of single source products to the MOH for their analysis purposes only, not to be distributed to public. Members are strongly urged to share the wholesale prices with Cawangan Harga Ubat of the PSP according to the requests in Lampiran A.

Study on Effectiveness of E-labelling Implementation

NPRA invited MAPS together with PhAMA and MOPI to set up a joint-industry study on effectiveness of E-labelling implementation. The discussion was held on 26 July 2023.


SIRIM-INDUSTRY WORKSHOP FOR TRANSLATING FRONTIER TECHNOLOGIES INTO BUSINESS OPPORTUNITIES AND NATIONAL HIGH-IMPACT PROGRAMMES

MAPS attended and participated in Log Frame Matrix discussion during SIRIM-INDUSTRY WORKSHOP FOR TRANSLATING FRONTIER TECHNOLOGIES INTO BUSINESS OPPORTUNITIES AND NATIONAL HIGH-IMPACT PROGRAMMES on 17, 18 July and 3 Aug 2023. The workshop focused on 4 areas of which healthcare is one of them. MAPS also had an opportunity to visit their SMEC (Smart Manufacturing Experience Centre) lab and additive manufacturing facility at Sirim's Bukit Jalil branch.

MAPS Regulatory Dialogue 14 and 15 June 2023

MAPS Regulatory personnel met online via Zoom on 14 and 15 June 2023 to go through Final Minutes of Meeting of MAPS dialogue with NPRA which was held on 30 March 2023. Letters were drafted to follow up with NPRA on various regulatory matters.



35th Pharmaceutical Product Working Group (PPWG) Meeting and its related meetings

8 MAPS Representatives were invited to attend 35th Pharmaceutical Product Working Group (PPWG) Meeting and its related meetings at NPRA on 29 to 31 May 2023. Various ASEAN Harmonization measures with regard to regulatory matters were discussed and approved in this year meeting. Notably, Thailand accepted ASEAN BE guidelines and studies need not be done on Thai subjects.

MESYUARAT JAWATANKUASA E-LABELLING BIL 2/2023

E-labelling committee meeting 2/2023 was held on 17 May 2023 9am to 11am. The way forward in general was discussed. 2 companies from MAPS participated in the pilot project with 8 products and 5 APIs for phase 1, which will start in June 2023. Guidelines of E-labelling has been published in NPRA website wef April 2023.

Steering Committee Meeting on Dasar Ubat Nasional (DUNas) 2023

There were several engagements and workshops on the National Medicine Policy (DUNas) which culminated in the tabling of the Policy for final approval by the steering committee on DUNas chaired by the outgoing Director General of Health, Tan Sri Dato' Seri Dr Noor Hisham Abdullah. This meeting was held on April 11th 2.30 - 4 pm.

This meeting saw many delegates from the Pharmacy Services Program, National Pharmaceutical Control Bureau, other government agencies and ministries and also the industry. MAPS President attended this meeting representing the association. After the meeting formally adopted the Policy, comprising the 5 components, a session of appreciation was held for the DG of Health for his many years of service for the nation.

Please do take time to understand the DUNas policy and how you may take it into consideration to improve your offerings to the nation and also take opportunity to benefit from it too.

Dialogue with NPRA

MAPS had a hybrid dialogue with NPRA on regulatory issues faced by the members on 30 March 2023 from 9am to 1pm. Minutes of meeting will be sent out to all regulatory members on way moving forward, especially on issues related to BE, BEDE, Foreign GMP inspection and CPP. Do refer to the email as a reference to help guide you in getting better understanding on those many issues.

Bengkel Pemurnian Dasar Ubat Nasional 2023

The National Medicine Policy, Dasar Ubat Nasional (DuNas) which was endorsed by the Malaysian Cabinet in October 2006, is the way forward for the nation to ensure good medicines management for better health outcomes of all Malaysians. This Policy is reviewed every 5 years, and we are now in the 4th term of the Policy. This is a very important document, and many stakeholders were invited from the industry and government agencies, within and outside of the ministry of Health, eg MITI, MOSTI, MDTCA.

The Pharmacy Services Program called for a 2 days workshop held on 28-29 March 2023 at the National Health Institute, Setia Alam to fine tune and finalize Dasar Ubat Nasional 2022-2026 for all 5 components:

Governance in medicines
Quality, safety and efficacy of medicines
Access to medicines
Quality use of medicines
Partnership & Collaboration for the healthcare industry

MAPS sent 3 representatives. We hope that more members would also participate in future DuNas engagements as there are significant implications to our industry. The DuNas secretariat will still be accepting feedback for further improvements before presenting to higher management. A finalized version shall be shared at a future point. Do peruse and see the opportunities that this policy can present to members, and also the challenges.

Pooled Procurement Video Conference 28 Mar 2023

MAPS attended a video conference on 28 Mar 2028 at 2.30pm, chaired by DG of Health, Tan Sri Dr Noor Hisham Abdulllah, on 'Pooled Procurement'. MOH would like to combine the procurement of Public sector, Universities, Mindef and Private sector together, in order to reduce medicines pricing in Malaysia and to increase availability and affordability. This initiative is on voluntarily basis for the time being.

12th Annual General Meeting

The 12th AGM of MAPS 2023 was held on 21 March 2023 at 1.30pm to 2.30pm. A quorum of 18 companies presented in the AGM. Various issued were discussed and minuted for action.

CTOS talk

On 21 March 2023, an "Introducing CTOS" talk was held. CTOS is Malaysia's leading Credit Reporting Agency (CRA) under the purview of the Registrar Office of Credit Reporting Agencies, Ministry of Finance and regulated under the Credit Reporting Agencies Act 2010.

Benefits of Using CTOS to get useful data and insights to make better and safer business decisions were shared. The secretariat will send the presentation to all members, and those who are interested should inform the secretariat first to coordinate the numbers for a chance to get a better deal for subscription.

Utilizing Your HRD Fund (HRDF) Talk

On 21 March 2023 10:30am, MAPS organized a "Utilizing Your HRD Fund (HRDF)" Talk which includes the following:

Purpose of the PSMB Act 2001
Requirements of the Act
Who must contribute
The Levy
Forfeiture clause
What is claimable
The process for utilizing the fund
The secretariat also thanks the members who participated in the quick survey which provided data which showed the large contributions to the fund that has not been utilised. MAPS Board urges members to make use of this fund to help them upgrade their skills.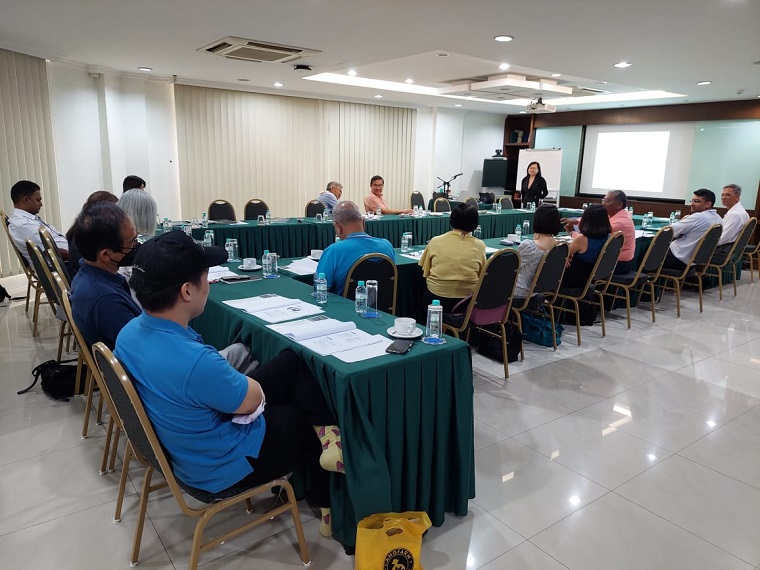 e-Labelling discussion with NPRA
MAPS Regulatory committee has presented our views during a Hybrid discussion with NPRA on 15 Mar 2023. The pilot project was delayed to Q2 2023 and to be rolled out by phases within 2 years. Pharmaforte from MAPS participated in this pilot project and will start off with 4 APIs.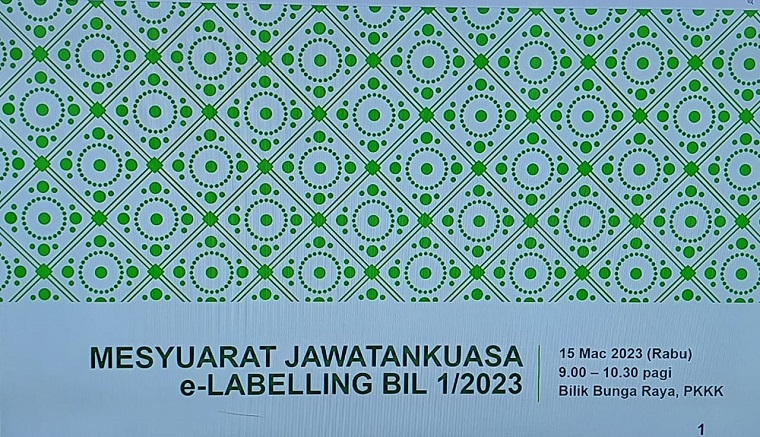 Women's day High Tea
MAPS Women directors were invited to a joint industry high tea celebration for International Women's day. A cosy session of sharing and networking was done in the bus on 14 Mar 2023 2.30pm.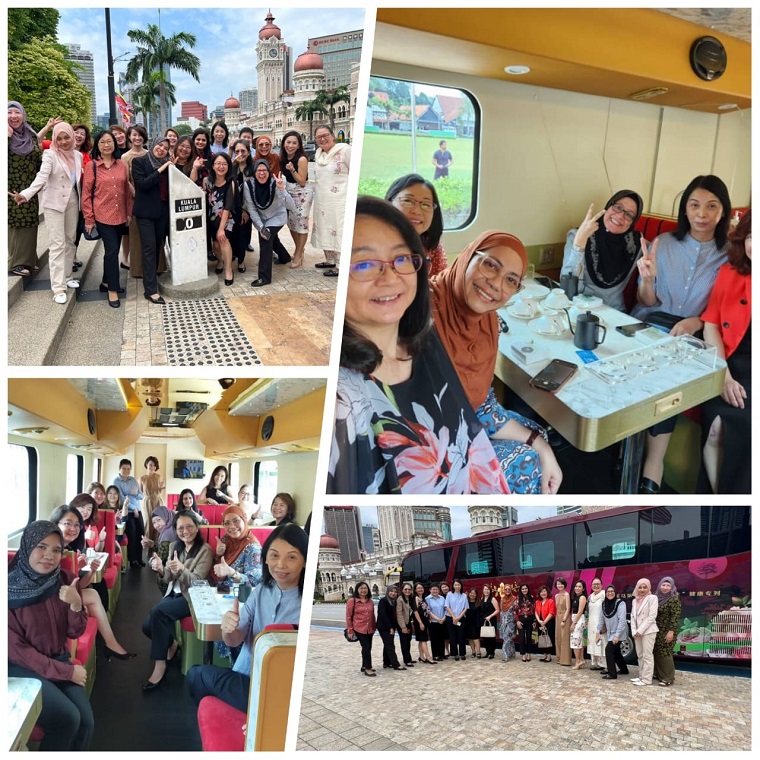 CODE OF PRACTICE seminar
Several MAPS members attended the PhAMA organized CODE OF PRACTICE seminar at Aloft Hotel on 14 Mar 2023. A new PhAMA Code was presented. Since the pandemic has changed the landscape of how meetings and interactions are held, a Code for Virtual Marketing do's and don'ts for pharmaceutical Class B & C Poison items was included.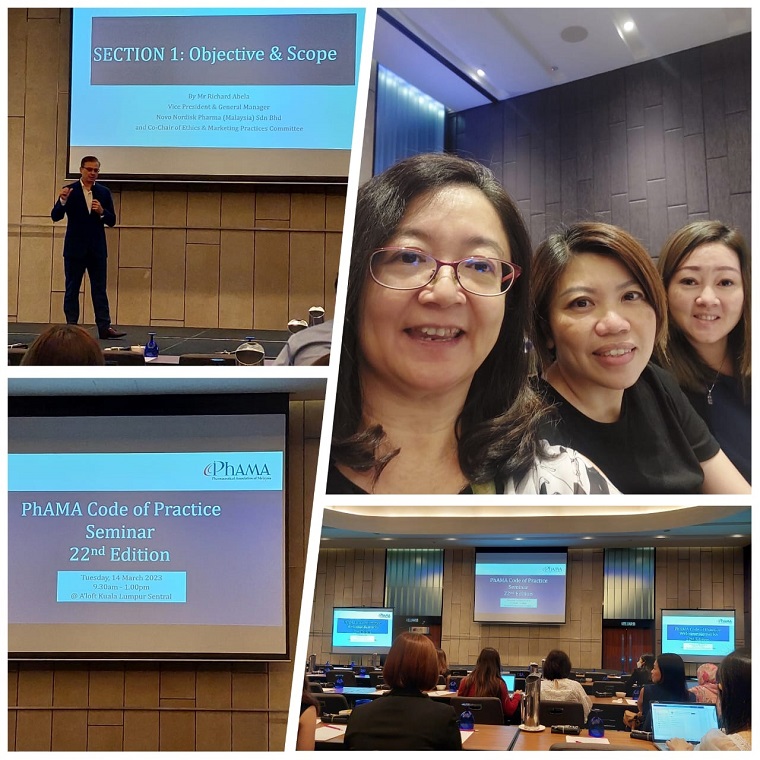 MAPS regulatory Meeting March 2023
MAPS Regulatory Committee Meeting 2023 commenced on 2 March 2023 2:30pm to 4:30pm. Issues discussed include registration timeline, Quest 3+ inadequacy, variations delays and other relevant topic. This meeting paves the way for a dialogue with NPRA in the near future. At time of posting the date for the NPRA meeting is 30 March 2023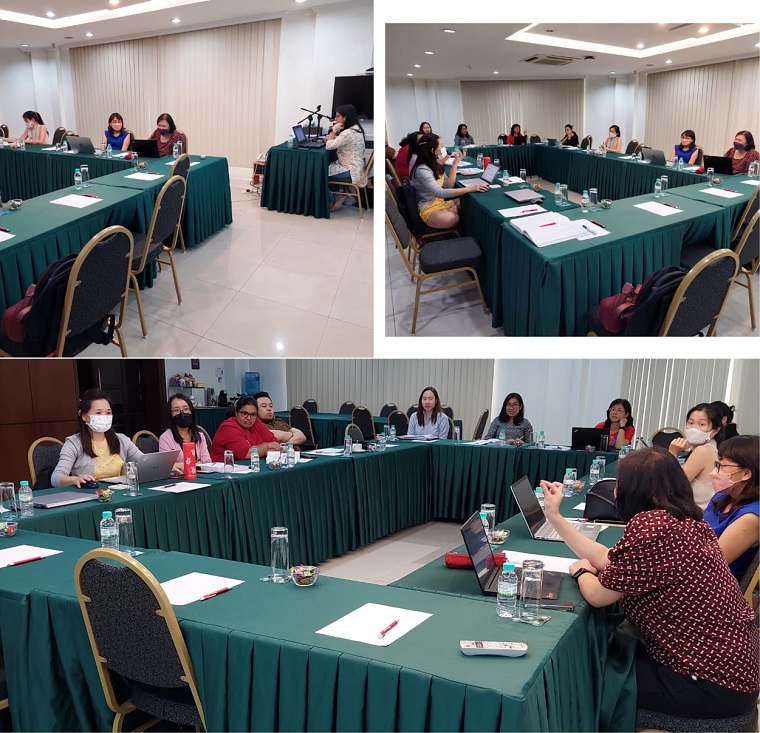 National Regulatory Updates Meeting
NPRA held the National Regulatory Updates Meeting on 31 Jan 2023, which includes their action plan for the year 2023 and beyond, which includes Tract & Trace, Pharmacovigilance Inspections, E-labelling etc. The slides presentations have been sent via email to all members. Do peruse the documents.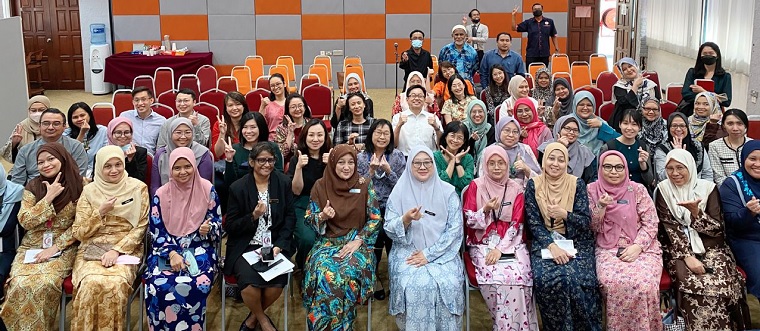 DUNas Technical Meeting Component 1: Good Governance In Medicine
The Second technical meeting for 2023 was for component 1 held at the Pharmacy Services Program on Jan 11 chaired by Pn Siti Aishah of the Pharmacy Policy & Strategic Planning Division. Our Associate Director, Ms Chong Siew Mei attended the meeting.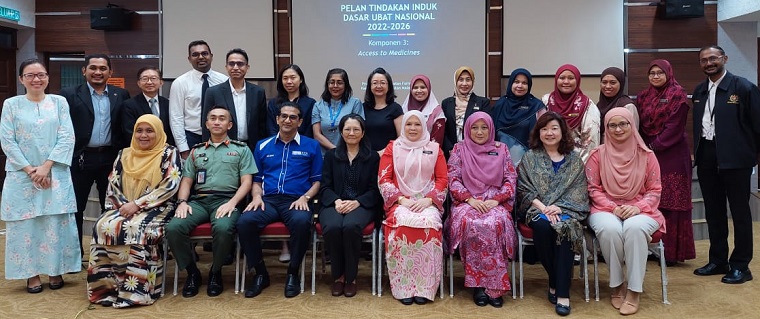 DUNas Technical Meeting Component 3: Access to medicines
DUNas (Dasar Ubat Nasional), ie the National Medicine Policy which is endorsed by the Malaysian Cabinet since October 2006, is the way forward for the nation to ensure good medicines management for better health outcomes of all Malaysians.

Towards this end the poicy has currently 5 components:
Governance of Medicines
Public Private Partnership
Access to medicines
Quality Use of medicines
Quality, Safety and Efficacy
The First technical meeting for 2023 was for component 3 held at the Pharmacy Services Program on Jan 11 chaired by Pn Fuziah of the Pharmacy Practice & Development Division. Our Associate Director, Ms Chong Siew Mei attended the meeting.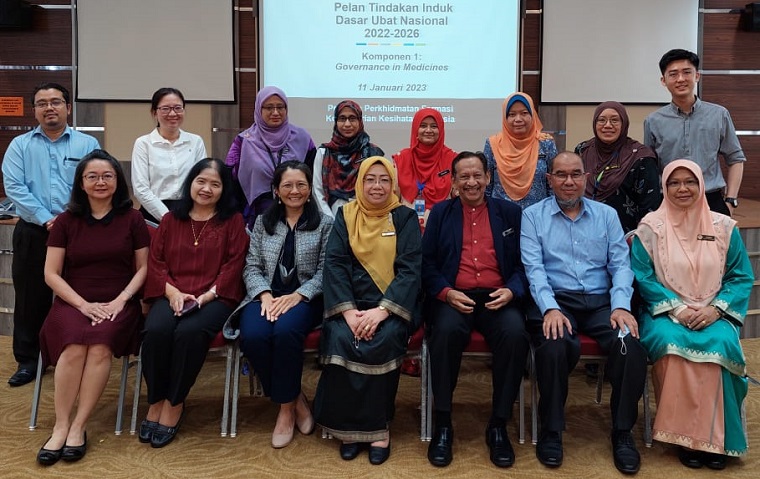 View Archived News
June 2012 and earlier
July 2012 - Dec 2012
Jan 2013 - June 2013
Jul 2013 - June 2014
Jul 2014 - Nov 2014
Dec 2014 - Jul 2016
Aug 2016 - Dec 2017
Jan 2018 - Dec 2020
Jan 2021 - Dec 2022