News/Photo
DISCUSSION ON SETTING UP OF TASK FORCE ON PRP GUIDELINES AT TRAINING PREMISES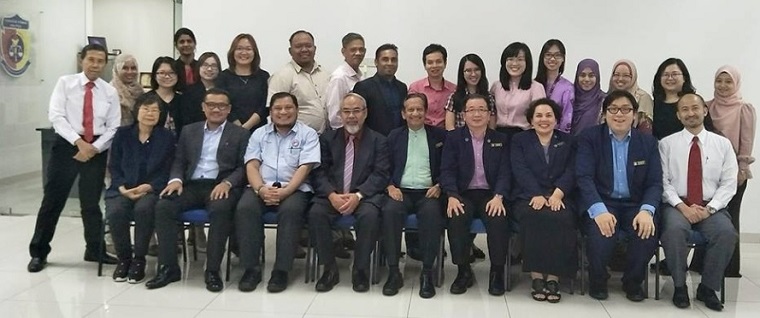 A meeting was called by Malaysian Pharmaceutical Society to discuss the subject matter with stakeholders at Wisma MPS on 28th August 2018. This meeting was graced by the Director of Lembaga Farmasi, Tn Hj Mohd Yunos bin Shaari with a contigent of LFM staff. Stakeholders included various Council Members of MPS, Welfare commitee of th Young Pharmacist Chapter, University representatives and industry representatives.

Due to the liberalisation of Provisionally Registerd Pharmacist training, some previously unforeseen issues have surfaced. The lively discussion looked at the need for and the actual working of setting up the said task force.
Stakeholders Consultation on the Proposed Revision of General Practitioners' Charges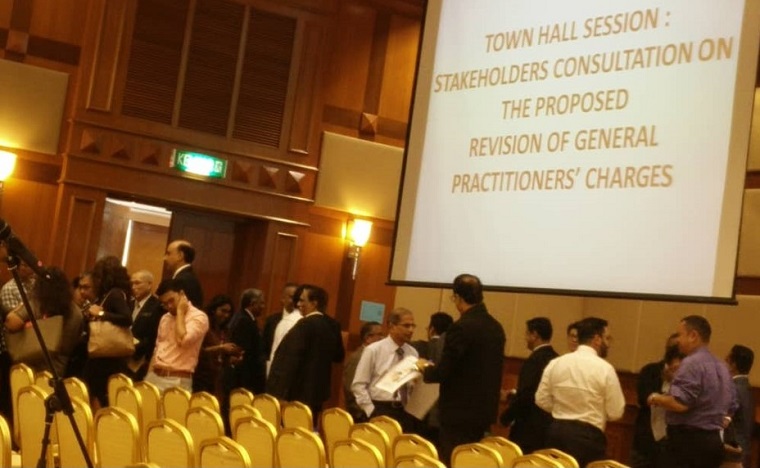 Christine Yim representing the MAPS Board, attended a town hall session on "Stakeholders Consultation on the Proposed Revision of General Practitioners' Charges", held at the Health Ministry, on 27th August 2018. It was reported that a visit to the doctor at private clinics nationwide could cost a patient at least three times as much next year.The general practitioners' charges of between RM10 and RM35 are to be increased to between RM35 and RM125.
Meeting with Institute for Biotechnology and Medicine Industry 1st Aug 2018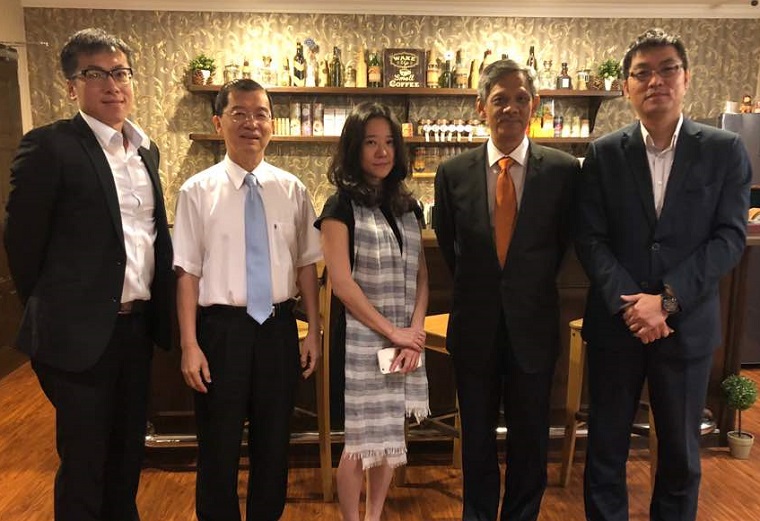 A delegation of 3 from Institute for Biotechnology and Medicine Industry (IBMI) called on MAPS to explore possible partnership. Resulting from the meeting, MAPS members have been invited to visit the 2018 Taiwan Healthcare+ Expo. Further details can be obtained from 2018 Taiwan Healthcare+ Expo. An email to CEO's will ensue
White Paper on SelfCare in Malaysia 13th July 2018


MAPS members were invited to a discussion on the white paper by PhAMA. PhAMA has done a preliminary study to understand behaviors from key stakeholders in understanding SelfCare in Malaysia and are embarking on next step to work on a strategic road map and action which will lead to this White Paper.
MAPS members received a brief report on the study and were invited to be stakeholdes in future endeavours towards SelfCare
MAPS 7th Annual General Meeting 20th March 2018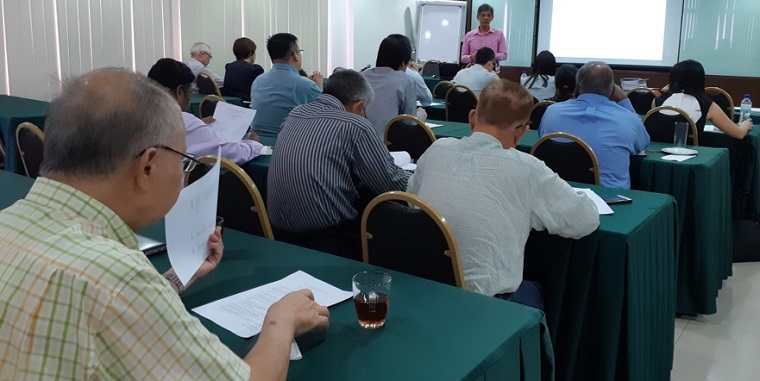 The 7th AGM was held on 20th March 2018. The Board of Directors for the term 2018 (20th March) – 2021 was also elected. Members present received and approved the Annual Report and Statement of Account, 2017. Issues and challenges affecting the Industry were also discussed. Moving forward, the President urged members to continue to be active as the "strength of MAPS is as strong as the members' engagement and contribution. Please visit the About MAPS page and scroll down for the latest board members.
Dialogue: 19th March 2018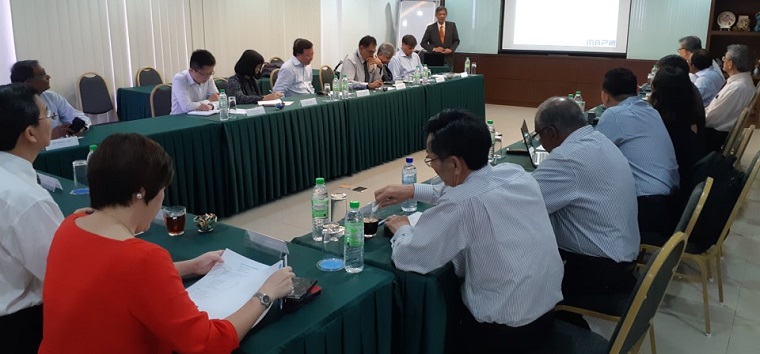 MAPS President, Mr Lim Teng Chyuan presided in a dialogue on 19th March 2018
Pharmacy Revolution 4.0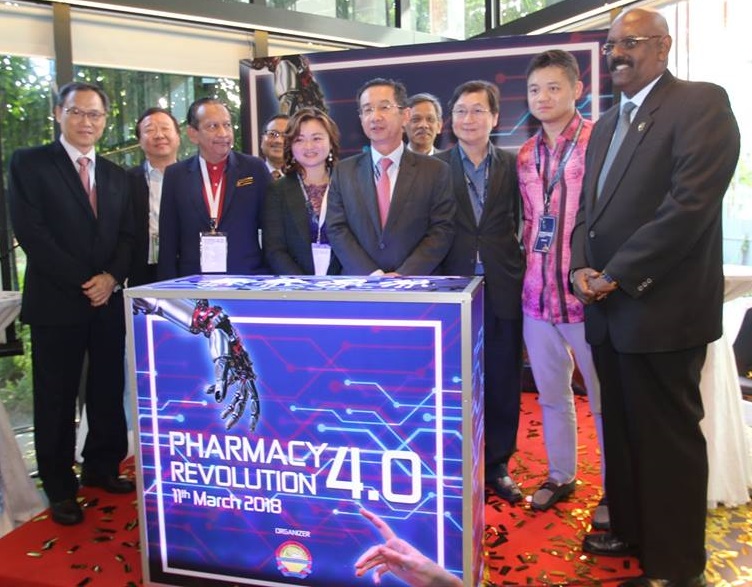 On 11th March 2018, the President, Mr Lim Teng Chyuan and the Executive Director, Dr Choe Tong Seng participated in a Seminar with the Theme: Pharmacy Revolution 4.0. It was organised by the Malaysian Community Pharmacy Guild (MCPG). Industry Revolution 4.0 is expected to challenge and disrupt the business model of tradition business and the competitive landscape.
Draft: Code of Ethics for Pharmacists 2018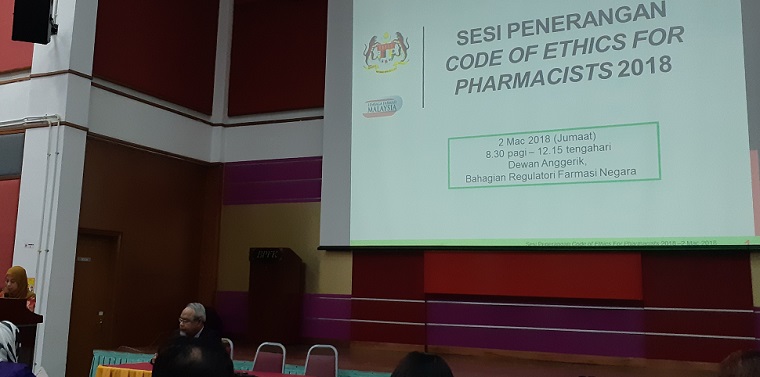 MAPS, led by the President and four other members, attended the Session on "Draft: Code of Ethics for Pharmacists 2018", organised by the Lembaga Farmasi, on 2nd March 2018 in the NPRA meeting room. It was a lively discusiion on the contents of the draft. This draft once approved by the Lembaga Farmasi will replace the existing Code of Conduct for Pharmacist.
DUNas 2018 Steering Committee Terms of Reference meeting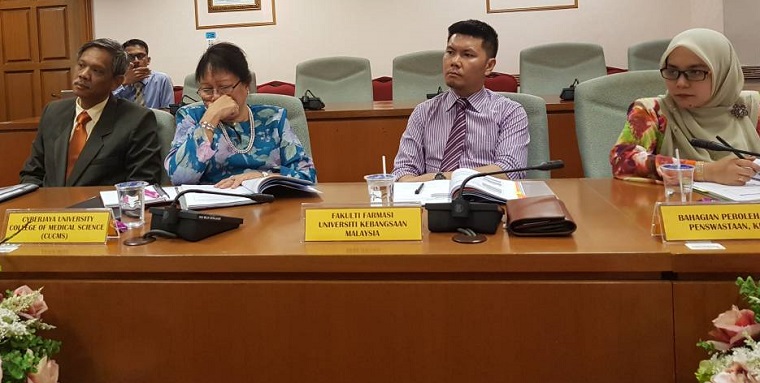 The objective of the National Medicines Policy (Dasar Ubat Nasional -DUNas) is to promote equitable access and rational use of safe, effective and affordable essential medicines of good quality to improve health outcomes of the people. It is a five year policy implementation involving government and private stakeholders aimed at achieving positive outcomes and transformation such as establishing a comprehensive regulation system, strengthening of the laws and regulations, creating a robust pharmaceutical industry as well as developing an extensive pharmaceutical distribution network.
This steering committee is for the monitoring and evaluation of the progress in achieving the initiatives of the framework established in the DUNas Core Action Plans. A meeting for this committee was chaired by the Director General of Health, Malaysia Datuk Dr. Noor Hisham bin Abdullah at Putrajaya on 26th February. The President of MAPS represented the association in this meeting of stakeholders.
The Associated Chinese Chambers of Commerce and Industy Malaysia Chinese New Year Grand Dinner


The Associated Chinese Chambers of Commerce and Industry of Malaysia (ACCCIM) is the national level organisation of the Chinese chambers of commerce in the country. MAPS has had engagements with the organisation on matters of national importance. ACCCIM invited MAPS for its Chinese New Year Grand Dinner Feb 24 2018 at the Setia City Conventon centre, with the YAB Prime Minister as guet of honour.
Workshop: Updates on API, BE and LAB on 18th January 2018


A 1-day Workshop Updates conducted by 6 Regulatory Officials from the NPRA attracted 39 participants from 23 member Companies. This Workshop was very profitable and many had learnt from the knowledge shared and definitely would enhance successful dossiers submission at the first attempt. Congratulations to all participants. Heartfelt thanks to GS Beh, SM Chong and Tammy Lim for successfully organised this Workshop.
View Archived News
June 2012 and earlier
July 2012 - Dec 2012
Jan 2013 - June 2013
Jul 2013 - June 2014
Jul 2014 - Nov 2014
Dec 2014 - Jul 2016
Aug 2016 - Dec 2017