Malaysian Association of Pharmaceutical Suppliers (MAPS)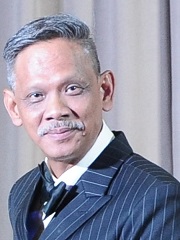 President's Message May 2022
We are now moving into further relaxation of SOP's, and the business sector has begun picking up. Challenges remain due to the Covid zero policy of our major trading partner China and the conflict in Ukraine pinching supplies and inflating prices. However signs are pointing to a pre-pandemic recovery. After more than 2 years, it is quite a relief.
The government agencies are also gearing up for more engagements, and we anticipate that there will be more intense discussions on several fronts. We welcome an addition to MAPS in the form of Ms Chong Siew Mei as an associate director. We hope that our members will engage with Siew Mei to enable her to be a strong help to MAPS in addition to our Executive Director, Dr Choe.
Finally, as we approach the end of Ramadan and the beginning of Syawal, I wish all Selamat Hari Raya Aidil Fitri. May you have a good ad happy reunion with family and friends. Do stay safe.

Thank you.

LIM TENG CHYUAN


Also on this page: links for Membership Application Form, Code of Conduct, Membership list, Member login

If you would like to read previous messages by the President, please visit our archive (click this)
Foreword by the President
I am delighted to welcome you to the MAPS website and I hope you will find the information provided here to be useful for the pharmaceutical industry in Malaysia.

I welcome participation from members to be active in subcommittees that have been formed in order to make MAPS an association where everyone can openly suggest, exchange ideas, share issues and values of common interests. Membership of MAPS is open to any company involved in pharmaceutical trade (importer and / or distributor) in Malaysia.

I look forward to warmly welcome you into MAPS.
Why we exist
The first gathering of "like-minded" interest Group for the formation of the "Malaysian Association of Pharmaceutical Suppliers (MAPS)" was on 17th March 2011 held in the premise of Medispec, Taman Mayang, Petaling Jaya.

MAPS was formally registered with the Registrar of Society on the 17th November 2011.

It was formed to fill in the "missing piece" in the trade representation in the Pharmaceutical Industry.

MAPS is having representations and engaging with the relevant Government bodies like the Bahagian Farmasi, BPFK, PEMANDU, MyCC, etc, on issues relating to the pharmaceutical trade.

MAPS is in the forefront of issues facing the Industry which means that the voices and interests of MAPS will be heard and considered. Thus, MAPS will have the opportunity to continuously collaborate and consult on the policies and regulations affecting the industry.
Board of Directors
Office Bearers


President:
Lim Teng Chyuan


Vice-President:
Heng Thin Fook


Secretary:
Choe Tong Seng


Assistant Secretary:
Christine Yim


Treasurer:
Mathew John

Board Members

| | | | |
| --- | --- | --- | --- |
| Yeo Ann Chin | Dharshen Kumar A/L Thirunahaikarasu | PK Joshi | Shamshul Baharin |

Executive Director


Choe Tong Seng
Board of Directors of former terms

If your company qualifies to be a member, and in concurrence with our goals, please apply for membership. Click here for the membership form.
Sub-committees
| | | | |
| --- | --- | --- | --- |
| Committee | | Chairman | Organization |
| Ethics | | Lim Teng Chyuan | Somedico |
| Regulatory | | Yeo Ann Chin | Pharmaforte |
| Social & Sports | | Mathew John | Jetpharma |
| Trade Practices | | Heng Thin Fook | Medispec |
Technical Working Groups/ External committees MAPS practises a high ethical code. Members are required to abide by this conduct to ensure that the industry maintains a high level of integrity. Click here for MAPS' code of conduct. Members of MAPS are Malaysian Companies which import pharmaceuticals into the country. They represent principals from Europe, North America, Asia, Oceania etc. The principals may be R&D or generic manufacturers from these regions.

As an association, MAPS is committed to build the industry together with the respective government authorities and the industry stakeholders. The country has to have an industry that is conducive to attract investments with an ecosystem of "fairness, healthy, vibrancy, dynamic, skill and knowledgeable" and "an equitable, accessible and affordable healthcare for the rakyat in the country".

Click on this to view the membership list.

Click here to enter the members-only pages.